UNCLE BENNY 1997



In June of 1997 The boat Uncle Benny was taken from the Bucks Hill
Barn in Wrentham to The Crosby Yacht Yard in Osterville, Mass. on Cape Cod.
Crosby Yard launched the boat, step the mast, rig the boat and made it ready
for sailing. On July 17 Uncle Benny took part in the Wianno to Edgartown Race
and on July 18th and 19th The Edgartown Yacht Club Regatta races. On July 21st
and 22th Uncle Benny was sailed from Edgartown to the Museum of Yachting ,
Yacht Basin at Fort Adams State Park in Newport RI. In Newport for the
rest of the season, Uncle Benny was put on display in the Yacht basin and
taking part in several of the Museum of Yachting Classic Yacht Regattas.

Crosby Yacht Yard

Off to Yard

At Yard Soaking


One week Soaking

Set Up Complete


Ready for Racing

In Edgertown

Edgartown Regatta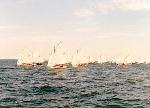 We are in the race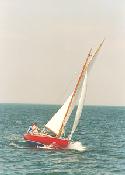 Trying to make the mark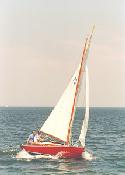 Good Going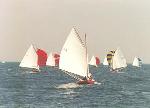 It's All Down Wind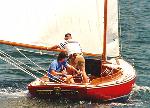 Made the Mark

NewPort Boat Basin
Classic Yacht Parade and Regatta

Watching the big Classics

Parading 12meter Caragous



Herrishoff also


Looking good We Took A Prize